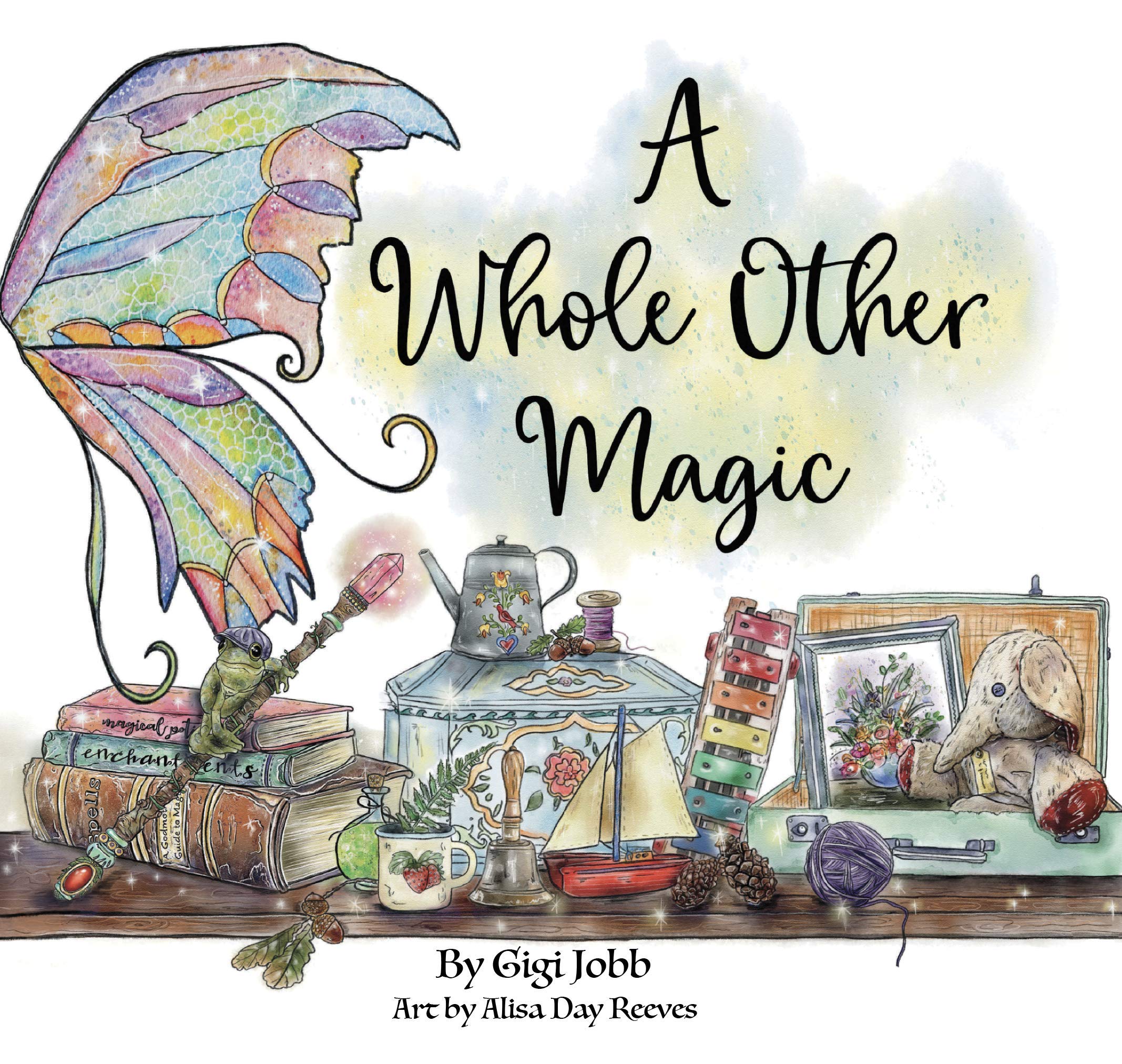 A Whole Other Magic is the jubilant ballad of a rogue fairy godmother who pawns off her wand, her wings, and all her magical powers for a sackful of old-fashioned toys, treasures, and "other things." She is moved by the plight of children today who are playing alone, inside, "in the blue and white glow of some other spell." To remedy their lackluster imaginations she has a whole new kind of magic up her sleeve... With her smorgasbord of unusual bibs and bobs and nature bits, and a rather rascally Toad by her side, she invites the children to enter into play that is ramshackle-wild, open-ended, and deeply satisfying. 
Written by Gigi Jobb
Art by Alisa Day Reeves
A Whole Other Magic is available on Amazon.