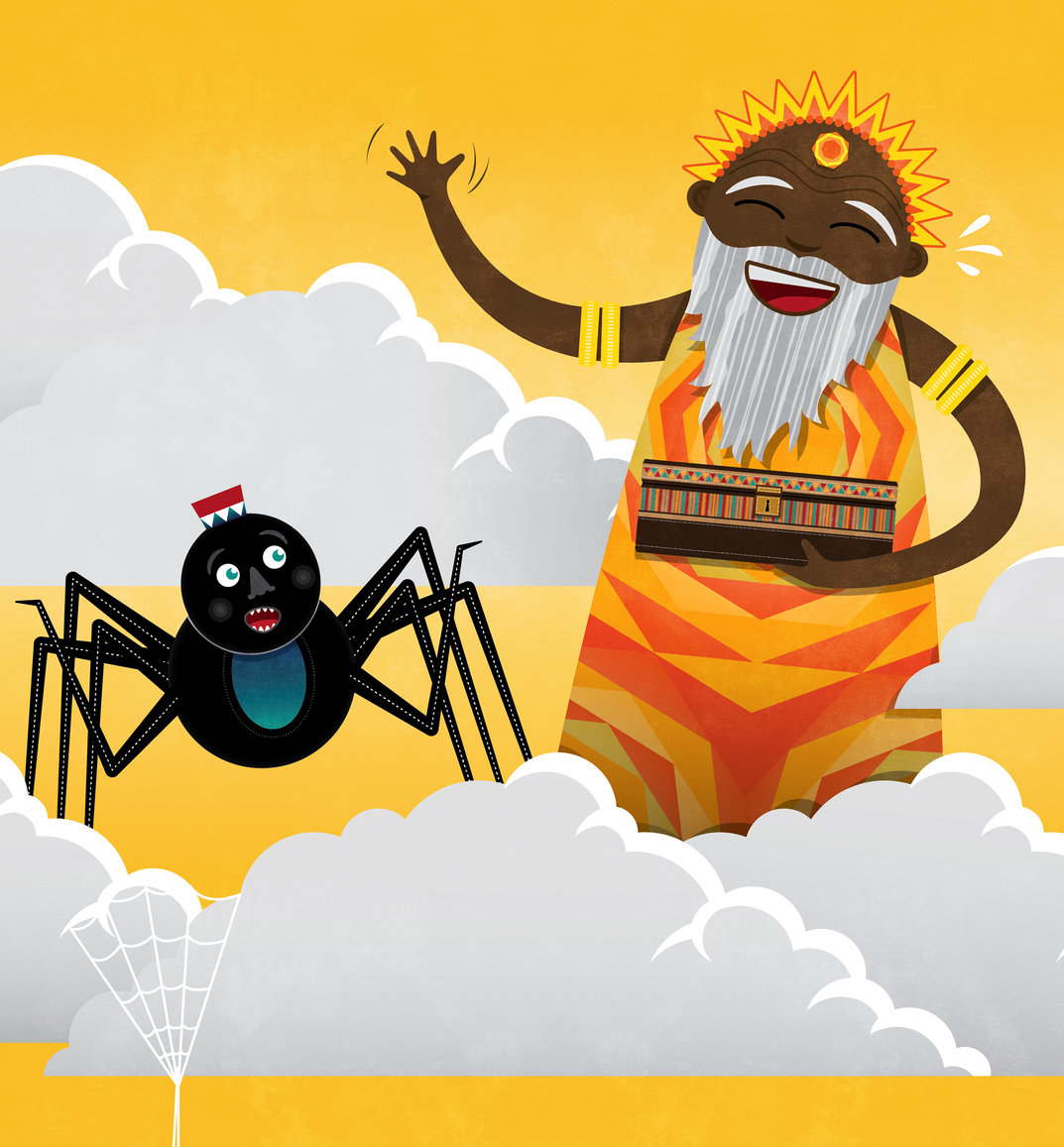 Long ago, the sky kept all stories locked up in a wooden box. People asked clever Anansi to ask the sky god for the stories. The sky god agreed, but only if Anansi performed three seemingly impossible tasks.
By Wiehan de Jager
Thanks to the African Storybook Initiative and the StoryWeaver division of Pratham Books for making this story, along with so many others, available through a Creative Commons license CC by 4.0.
"God and Spider" is an image created by Wiehan de Jager. This illustration from 'Anasi gives people stories ' has been published on StoryWeaver by African Story Book Initiative. It has been used in "Anansi Gives People Stories".