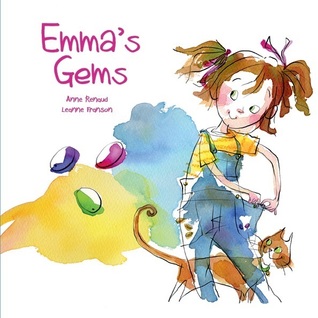 The moments Emma shares with Grandpa Phil are always filled with beautiful discoveries. That is because her grandfather knows so much. He even knows how to change ordinary stones into precious gems by doing good deeds to others and for the environment. And now Emma, in turn, learns to transform plain beads into precious gems by performing kind and generous deeds.
Written by Anne Renaud
Art by Leanne Franson
"Emma's Gems" is available in English from Peanut Butter Press. Unfortunately the French version referenced in the podcast is no longer available. 
This episode will be available for download until Sept 29, 2020.