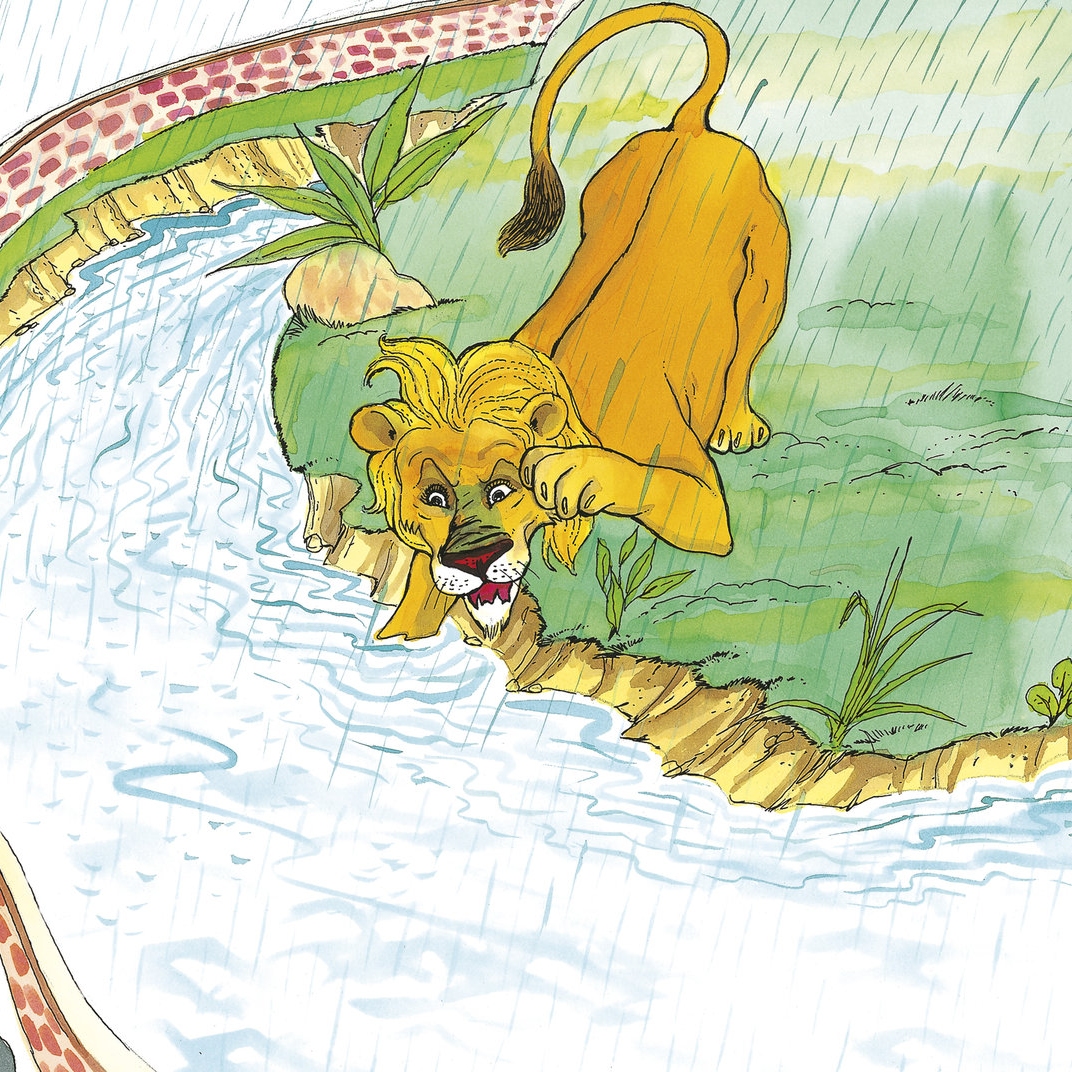 Do rainy days make you feel that the world is full of possibilities? The lion in the story certainly believes so! Listen this story to meet him as he takes a rainy day holiday from the zoo and have as much fun as the children in the story. After all, the author maintains that this story is 'almost true'!
Written by Paro Anand
Illustration by Avishek Sen
Here's my favorite pakoda recipe, if you'd like to make some at home:
http://www.manjulaskitchen.com/vegetable-pakora/
Thanks to StoryWeaver, a division of Pratham Books, for making this story available on a Creative Commons License.