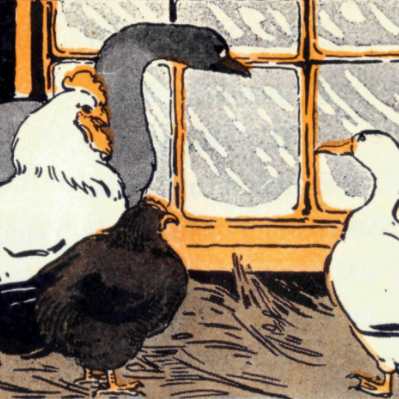 When a cold dreary day with no food brings the roosters, hens and geese down into "the dumps," one rooster manages to lift their spirits and make the best of things. Followed by a discussion about how we can lift our mood when we face challenges and disappointments. 
Story by Frances M. Fox
Illustrator unknown
Published as part of "The Child's World Third Reader", edited by Hetty Browne, Sarah Withers, W.K. Tate and available here.
Originally appeared in The Outlook.