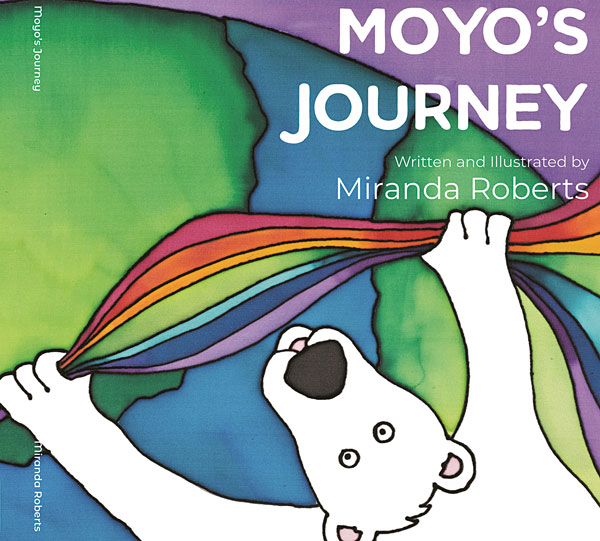 With Moyo, we follow the rainbow on a journey of discovery around the world. Moyo's name means 'heart' in Swahili. In Inuit culture, polar bears symbolize courage and strength, and serve as guides between the earthly and spirit worlds. Moyo shows us, through her journey, that by being receptive to all that we don't yet know, and by choosing to learn from life's opportunities, we can grow and thrive.
Written and Illustrated by Miranda Roberts, this gorgeous book is available at MoyosJourney.com and through Amazon. 
You can also follow Miranda Roberts on Instagram for more examples of her amazing silk paintings and illustrations!